Friday, August 17th 2012
It's Friday, you ain't got no job and you ain't got shit to do. Might as well download the official Serj Tankian app for free.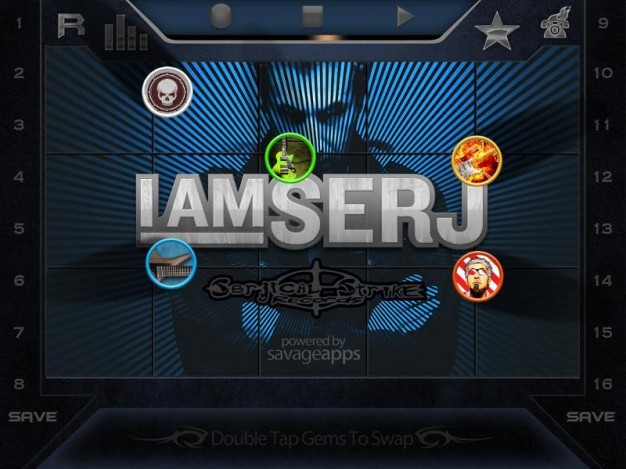 I Am Serj gives fans the ability to rework, remix and create their own music utilizing the songs that appear on Tankian's latest release Harakiri. The System of a Down vocalist teamed with the creators of the IAmBeatBox app after using that program to create some of the songs on Harakiri. The app can be used on iPhone, iPad and iTouch and is available for free through August 24th. We assume if you have an Apple product then you can get to the iTunes store yourself, but just in case you can't you can click here to access the app. You can also watch a video tutorial down below.
In the event iTunes apps are not your thing, you can enjoy the music of Mr. Tankian the old fashion way as he is hitting the road for a brief North American tour next month. Tickets are on sale now and the dates are listed below.
09.19 – Vogue Theatre/Vancouver, BC
09.20 – Roseland Theater/Portland, OR
09.21 – Showbox at the Market/Seattle, WA
09.24 – Fillmore/San Francisco, CA
09.26 – House of Blues/Las Vegas, NV
09.27 – Belly Up Tavern/Solana Beach, CA
09.28 – Club Nokia/Los Angeles, CA